How to Become a Successful Dealer at a Live Casino
Over the last few years, only a handful of industries have managed to evolve as rapidly as the online casino industry. These days, you won't find a single casino game that you cannot play online. Whether you are interested in a game of Dragon Tiger or wish to play a few hands of Texas Hold'em against your friends, its available across the internet.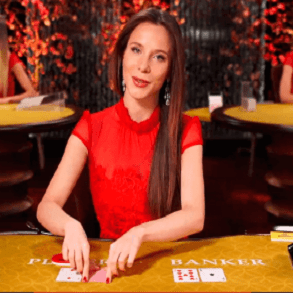 In all honesty, the only thing that online operators couldn't provide their players was an engaging, interactive, and immersive gaming experience that land-based
casinos offered their players
. However, that all changed with the inception of live dealer games. With a relatively new industry that is still finding its feet, there are loads of job opportunities in the market to become a live dealer. With that in mind, let's take a look at what is required to become a successful live casino dealer.
General Casino Job Features
If you are interested to become a casino representative, you'll be required to meet a few strict requirements before you can enter the online casino world. You will need to be at least 21 years of age, have excellent hearing capabilities, and you will be required to have a clear speech for others to understand you.
You will also be required to have a clean record, a clean and tidy look, and an interactive personality that can chat and mingle with all types of personalities without any difficulty. You'll also need to be phenomenal with numbers and have the ability to differentiate between colors thanks to good eyesight. In addition, you shouldn't be limited by traveling abroad and should be able to speak English fluently.
Live Dealer Requirements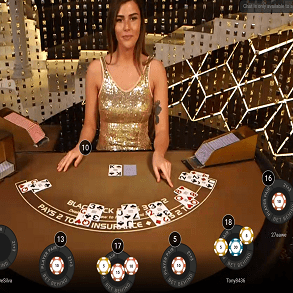 The above-mentioned requirements will apply to everyone who wants to work in the casino industry. However, if you are set to become a live dealer, its essential to have a few more qualities at hand in order to qualify as a professional live croupier. It's a necessity to have an excellent understanding of all games, including Blackjack, Roulette, Baccarat, Craps, and Poker. You'll be required to know them like the back of your hand as you will constantly be explaining the game rules to new players.
You shouldn't be afraid to be yourself in front of a camera as you'll be standing in front of several cameras each time you are on shift. Multitasking is a key role when it comes to being a live dealer as you will need to deal cards, spin the roulette wheel, interact with players, monitor and control the speed of the game, and stay professional with each and every round. You will also need to go for extensive training courses before you'll be accepted as a live dealer.
There's no denying that this line of work requires a lot of training, sacrifice, and professionalism. If you are willing to travel a great deal, always stay positive, professional, and polite towards others, and you are willing to work around the clock at any given time, then this profession is for you!