How Do Live Casino Games Work?
Live casinos are considered a relatively new method of gambling, representing a land-based experience from the comfort of your own home. Reputable online operators use a wide range of software developers to provide each and every game in its portfolio and the same can be said for live games.
Some of the most popular providers
include Evolution Gaming, Authentic Gaming, NetEnt, Playtech, LuckyStreak, Ezugi, and Portomaso Gaming.
The primary attraction to these games is the fact that they operate in real-time. Players are also drawn to these games because a human dealer is in control of the outcome as opposed to a Random Number Generator. You will notice that a live casino comprises of three rooms, including a studio room, a software room, and an analyst room. Now that you know a bit more about the setting, let's take a closer look at how live casino games work.
Live Casino Components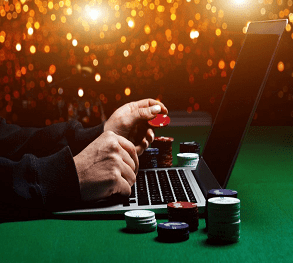 You will immediately notice that there are several key components in order to make a live casino function properly. This includes cameras, a game control unit, dealers, and monitors. Let's take an in-depth look at each component to see how everything works.
Cameras
Cameras obviously play the most important role when it comes to the streaming of live games. Thanks to technological advancements, small yet powerful cameras have allowed players to enjoy streaming in true high definition while placing an assortment of bets. What's even more impressive is that there are multiple cameras around a live dealer table to provide a truly immersive experience.
Game Control Unit
The game control unit, or GCU, is another vital component when it comes to live casinos. Each table will have a GCU attached to it, regardless if the game is blackjack, craps, baccarat, or roulette. The device is as big as a shoebox and is responsible for encoding the video that is broadcast. The GCU essentially helps the dealer to operate the game.
Dealers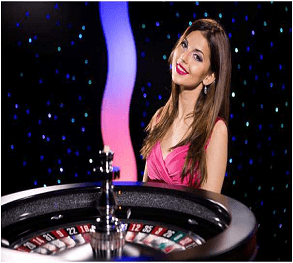 Dealers are basically responsible for controlling the game in much the same way as land-based casino dealers. Each dealer is required to undergo several training courses to ensure that they understand the game. Each of them also needs to be friendly, professional, and attractive to draw players into the online casino environment. There are players that will only play games when a certain dealer is present.
Monitors
The monitors are situated in the land-based casinos where the streaming takes place or in the private studios that will allow dealers to see how many online players are currently in the lobby. It also allows them to see what action they need to take next as it indicates the bets that have been made and will allow them to answer any player that types a message thanks to the chat facility that comes built into each game.